"Man vs Ireland"
Bikash Guha is an Indian postgraduate student at the University of Limerick, studying International Management and Global Business. 
Hello fellas! So I am writing this blog specially keeping in mind the students coming over to Europe from Asia (particularly India), Africa and other developing nations.
The biggest challenge we face is the monetary one, ranging from paying our tuition fees to our daily expenses. It took me six years to save for my masters and making study abroad dream come true. So let me tell you from the beginning how to make this true and not going broke midway.
Planning Your Trip
The planning for your trip should start at least a year ahead of your actual arrival.
I made sure all my finances were not in regular savings accounts but in fixed deposits. It gives you more and also makes your visa application stronger.
Make your accommodation arrangements well in advance.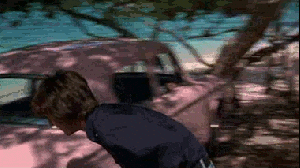 Apply for your visa at least three months prior to your departure or course commencement. It saves you last minute hassles, and moreover saves a hell of a lot in booking air tickets. The sooner the better!!
Now coming to air reservations, check the cheapest one available but don't book it straight away. Wait!! Check the baggage allowance. If it's just one piece in carry in (23 kg or 30 kg depending on airline), check for student promotional offers. Most airlines do double baggage allowance for students travelling on student visas at no extra costs! I actually travelled with two 25kgs suitcases with a 10kg backpack an a 5kg complimentary laptop bag at regular prices. My tip: Buy a 50 ltr backpack as it can easily fit in cabin and holds almost 10-12 kgs. The trick is maximum airlines do not weigh these cabin luggage and I fitted in all my extras in that against the standard allowable 8kgs!

It's better to arrive in Dublin as it saves a lot as well. Once you arrive, take the green Dublin Coach to the university. It's the quickest  and the cheapest ride to the university as compared to all the bus services.
Living in Ireland
Now, coming to living in Ireland. For your daily groceries, needless to say Aldi and Lidl are the best choices, although Aldi is closest to the campus.
For clothing Penneys is the best bet.
If you aren't a drinker and a party animal, you could easily wrap your month in 300-350 Euro a month including rent and utility if staying off campus. If you believe in parties, follow International society as they organize free theme parties from time to time.
In case you wish to do part time job, look for on campus first for TA and RA roles as they would be less fussy, time savvy and pay much better usually than off campus.
With these simple tips and tricks, you can easily bail out your time without going broke and making the most of your study abroad experience 🙂
Peace Out!!
Bikash Guha is an Indian student studying postgraduate International Management & Global Business at the University of Limerick. 
FOLLOW US