Isobel Ormandy is an Erasmus student at the University of Limerick. She is from Manchester and is studying Journalism. Here, she shares her essential packing items for a student moving abroad. 
On becoming an Erasmus exchange student in UL (University of Limerick), Ireland, one of my many panics occurred when it came to packing for the big move. What do I need? I mean, at one point I think I attempted to pack my entire 19 years of existence into one (not very large) suitcase. But, taking a step back and one big deep breath I thought strategically about what I REALLY needed and in order to make it easier for anyone else in the same position, I have compiled a list of what I think are essential to pack when moving abroad.
Bedding.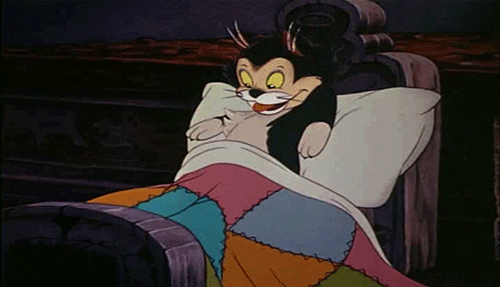 When you're first moving into whatever accommodation you have acquired, some places may provide you with provisional bedding or if they're generous just give you a set. No matter the situation, I think bringing your own is a must, just in case. Bringing your own bed covers such as a mattress protector, a fitted sheet, duvet cover and a pillow case for whatever size your new bed will be, will put your mind at ease and give you one less thing to worry about when you arrive at your new home. It also means you can bring your own style to your new room, picking your favourite colour or pattern to make you feel more comfortable. Cheap block colour sets or basic patterns usually aren't to find.
2. Comfortable clothes. 
Pick your clothes wisely, chances are you won't be able to take your entire wardrobe with you. I cannot stress this enough. Good tip: Check the weather forecast or google average temperatures for the time you are going, that way you don't get caught on either a sunny day when you only have jumpers or a rainy day when you only have flip flops and vest tops. Plan for everything, weather can be unpredictable in the best of places. Irish weather isn't the best and I expected rain for three months but so far its been more sun than rain
3. Little things. 
As Vincent Van Gogh once said "Great things are done by a series of small things brought together." This definitely wasn't what he was referring to, but it fits my purpose. Small things; your favourite books/magazines, favourite perfume/aftershave, makeup essentials. Don't leave small things out if they mean something to you. Moving abroad is all about making yourself comfortable in your new environment, if that means you read Wuthering Heights or Men's Health on a Friday/Saturday night then go for it!
4. Don't bring stationary.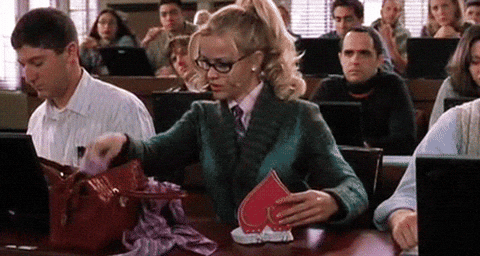 As you can tell by the title, this number on the list is a don't rather than a do. It doesn't matter where you go, whether its India or England, you will have access to stationary, so it is pointless wasting space in your suitcase on notepads when you can buy them when you arrive. If there is a certain item of stationary that you care for and would prefer to bring, then by all means, but don't pack unnecessary clutter just to fill your case up.
5. Electronics. 
Laptops, computers, iPads, Tablets are essential for University life. Now, you definitely don't need all of the above, by any means, but at least 1 of the latter is recommended. They don't need to be expensive models, sometimes the cheaper options are better. Just find what works for you and what you find easiest to use and go from there. When you're bringing these electricals from home, best to put them in your hand luggage; that way it frees up space in your suitcase and its accessible if its needed. Win win!
Other smaller electrical items such as universal plugs or extension leads are completely unto you. I've found my extension lead to be extremely helpful when I'm moving around my room but still need to keep my laptop plugged in. Plus, I only had 2 plugs when I arrived, now I have 6!
6. Plasters/Creams/Medication.
Be prepared! Packing necessities such as creams, medication and plasters will keep you on the safe side. You can never predict what situations you will get yourself into. On the medication side of things, if its a prescribed type of medication you are taking, get prescription that will last you the entirety of your exchange/moving abroad experience just in case you aren't able to access the same product in your new country. 
7. Something that will make your new surroundings feel a little more like home. 
 This should probably be in the category below, but I myself consider this a necessity when moving away from home, just to help with the homesickness you might feel leaving home. Anything that reminds you of your family home, whether it be family pictures, fairy lights, a certain room scent anything that makes you feel (as I said before) comfortable, that your main aim when moving away to be comfortable with your surroundings.
Other items you could bring (but not necessary):
These suggestions are simply things I brought with me that I thought I needed, they weren't the first things that came to mind or the first things I reached for, but they've come in handy in my first month of exchange.
8. Herbs/Spices.
I love cooking and at home I like to cook healthy recipes with a lot of flavour so I decided I wouldn't let a small, ill equipped student kitchen stop me from doing that here. I suppose these kind of things you can buy when you arrive in your new country but I wanted to be organised before I arrived and I didn't know how far the nearest shop would be that sold spices so I thought I'd save myself a trip.
9. Hot water bottle or Electric Fan.
These two suggestions are definitely optional but I'm the sort of person that is always cold, 24/7 so I enjoy having a hot water bottle at hand to heat me up when my room is below 0 degrees. It always pays to be prepared for whatever. The same can be said to pack a electric fan, I am aware these devices can be quite large and heavy to manoeuvre that's why I have put it in the 'but not necessary' section; but on an extremely hot, sunny day, depending on your country's climate, a fan can be a god send.
10. Dictionary of the countries language:
Finally, locals from any country whether you are visiting or moving in very much appreciate when foreigners try and speak their spoken language, it shows you are making an effort and they are much more likely to be more cooperative if you need their assistance or anything along those lines. Now, I am definitely not someone who can speak 20 languages and get away with it, but buying a dictionary of a country's spoken language can really help you to familiarise yourself with certain words and phrases that may come in handy in your time away.
That is all my essentials for student packing.
Let me know if you have another additional 'essentials' you
think I should know about and should add onto my list.
Follow Isobel's blog at www.theblondestreet.co.uk, and follow her UL journey on Instagram @issoorm
FOLLOW IED